Rated India's finest program by over 40 MNCs and 5000 participants
Weekend Mode (Sat. & Sun.): Starts 26th January 2019 – 9am to 1pm
Regular Mode (Mon. to Fri.): Starts: 29th April 2019 – 7:45 am to 9:15 am
Duration
Weekend Mode: Around 13 to 14 weekends
Regular Mode: 5 months
Placement support
Audio video backup for missed classes
Batch transfer facility
Raghu Bharadwaj
Delivered over 50 corporate training to over 38 clients, including NXP, GE, Canon, Fujitsu, Broadcom, Qualcomm among others
Author of the best-selling book, "Mastering Linux Kernel Development" from Packt Publications UK
Rated as the most eloquent speaker on the Linux kernel by more than 7000 participants across 7 nations
A professional trainer, engaging scientific training methodologies for maximizing skilling
₹ 29,900/- plus GST @ 18%
Scan QR code below using PhonePe / Google Pay to make the payment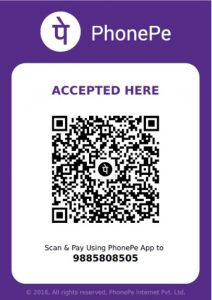 6 month hands-on intense mentoring by Raghu Bharadwaj
Job based program designed exclusively for fresh engineers
Starts March 2019
Features
100% hands-on mentoring for maximum skilling
Improving cognitive caliber through unique training methodology
Improving problem solving capabilities, leading to work effectiveness
100% JOB SUPPORT
Entrance cum Scholarship Test: 24th February   – Apply Now Online
Last application date: 20th February
Results: 28th February
Admission Starts: 1st March
Course Starts: 24th March
Eligibility: Engineering graduates (ECE, CSE, EEE) – '17 and '18 pass out only
Raghu Bharadwaj
Delivered over 50 corporate trainings to over 38 clients, including NXP, GE, Canon, Fujitsu, Broadcom, Qualcomm among others
Author of the best-selling book, "Mastering Linux Kernel Development" from Packt Publications UK
Rated as the most eloquent speaker on the Linux kernel by more than 7000 participants across 7 nations
A professional trainer, engaging scientific training methodologies for maximizing skilling
₹39,900/- plus GST@18%
Discounts based on Scholarship test (Maximum discount @ 20%)
This program is designed to impart and refine your logical thinking and problem-solving capabilities through guided hands-on training. It enhances your ability to understand and engage data structures and algorithms for solving real work scenarios.
Gain ability to crack interviews and competitions
Gain coding ability on programming platforms like Hackerrank, Interviewbit etc.
Develop a profound understanding of Data Structures and Algorithms
Fully hands-on training, makes you work ready
Starts: 11th March 2019 – 4 pm to 7 pm (Mon., Wed. and Fri.)
Duration: 2 months
Location: Hyderabad
₹ 15,000/-  plus GST @ 18%.
Introductory Offer ₹11,000/- all inclusive (valid till 7th March)
Scan QR code below using PhonePe / Google Pay to make the payment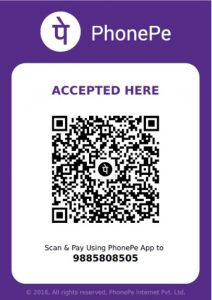 Starts: 11th February 2019 – 8 am to 9:30 am (Mon. to Fri.)
Duration: 2.5 months
Location: Hyderabad
₹ 2,900/-  GST @ 18% (Valid till 5th Feb.)
Scan QR code below using PhonePe / Google Pay to make the payment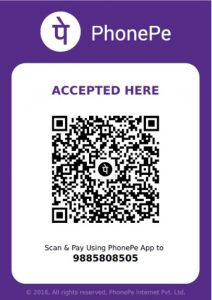 <!– Global site tag (gtag.js) – Google Analytics –>