"Linux system programming is the bedrock for system/embedded programming on Linux. More than the concepts, the kind of perspective and insights participants gain here will leverage the much needed appreciation and intelligence to pursue advanced concepts like Kernel, Device Drivers and Embedded Linux. As a trainer, system programming is something which I enjoy the most as it helps me to usher participants to a whole new level of understanding and skill, which I honestly feel is not quite easy to gain through other means"

Raghu Bharadwaj (Trainer)
This program gives participants a deeper insight into the core mechanics of the Linux OS. This program helps them in writing robust system software or applications which effectively use the vast benefits Linux OS has to offer. This program also takes a sneak peek into the Linux kernel wherever necessary to conceptualize participant's understanding. This course do not delve into developing user applications
Key takeaways
Move from conventional way of writing program to effective ways of doing it
Demystification of various programming concepts
Gain clarity on key Linux OS concepts
Gain ability to write synchronous programs on multicore architectures
Develop an appreciation for the Linux kernel
Course Pre-requisites
Participants must be good in C programming
Participants must be able to use text editors (vi, vim) on Linux
Course Contents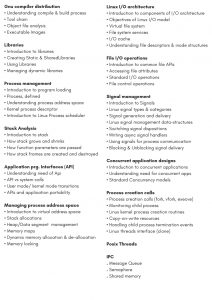 How
This program will be delivered online in a linear method
The program can be accessed from your mobile or PC
This is not a self-paced program
Next program: Starts 23rd December
Admission Process
Apply online here
Assessment of application
Admission confirmation
Program Fee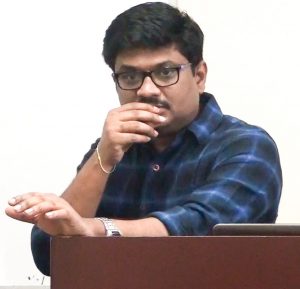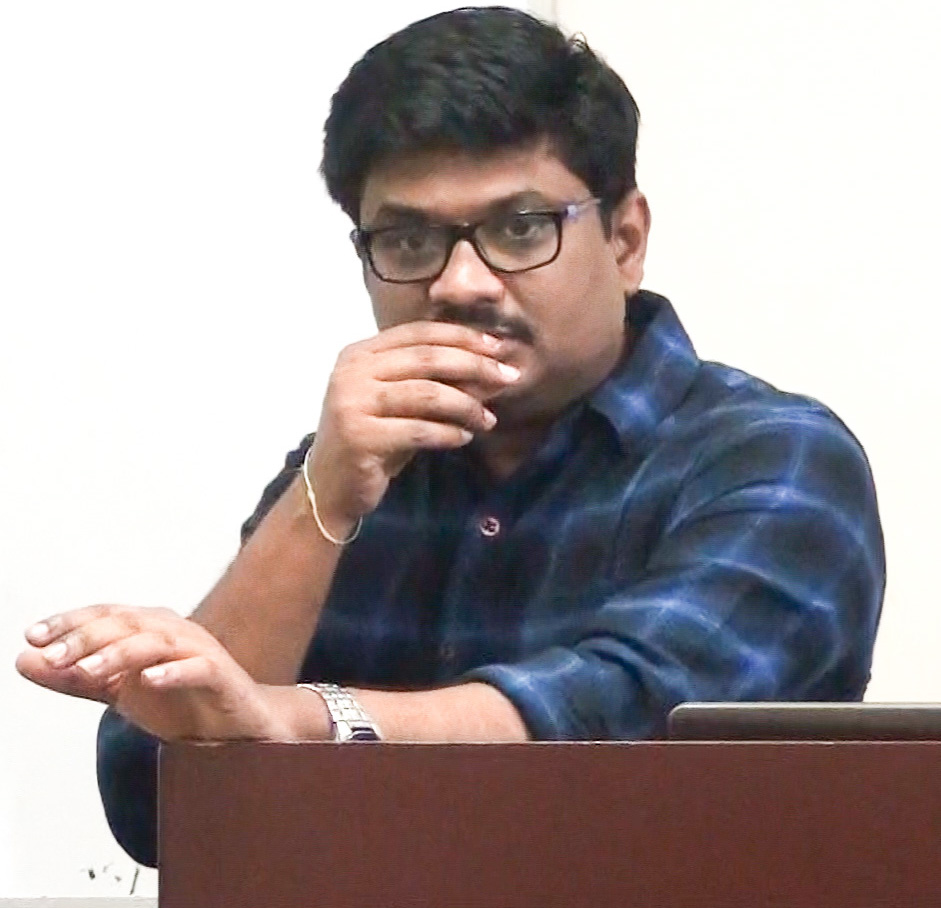 Raghu Bharadwaj
Delivered over 50 corporate training to over 40 clients, including NXP, GE, Canon, Fujitsu, Broadcom, Qualcomm
Author of the best-selling book, "Mastering Linux Kernel Development" from Packt Publications UK
Rated as the most eloquent speaker on the Linux kernel by more than 7000 participants across 7 nations
A professional trainer, engaging scientific training methodologies for maximizing skilling
This program for me was a complete eye-opener. Just going through the first few lectures made me feel that I had cracked the key aspects of system programming, which without Raghu sir maybe would have taken years of learning.
Ashish Chavan
There are two immense benefits of this program, number one, you will learn things that you would never have if you had tried other conventional ways of learning and number two, you get to know this wonderful trainer called Raghu Bharadwaj
Sachin Agarwal
The comprehensiveness and perspective that Raghu sir brings to each and every topic that he touches is quite unbelievable. I'm simply in awe of his skills. This is a must do program for anyone keen on system/embedded programming
Anand Sypureddy
Before giving a feedback I want to give my background. I have worked with Samsung India for 4 years on Mobile Platforms and Drivers. Learning Linux was always was always my passion since IIT-BHU days and had studied Linux literature like LDD3 and Robert Love in college only.
I joined this course for sake for gaining extra knowledge and came with a pre-assumption that faculty would try to teach me stuff I know already and that my time would be wasted. But to my surprise Mr. Raghu through his brilliant course content, eloquent and simple way of delivering complex material have surprised me and gained my full respect.
Feedback On Linux System Programming
By looking at the brochure I felt that most of the stuff I already knew like Process Management, POSIX, Networking, libraires, object files stack etc. since I was working on these areas for 4 years.
But it was very wrong of me to assume that we already know what Mr. Raghu is going to teach and that it will not be beneficial or will waste time. Believe me – if you want to learn Linux come here with an empty cup – adapt to Mr. Raghu's teaching style then only move on to drivers. (Not attending system programming is a very foolish attempt). If somebody wants to learn drivers he/she needs to go through system programming for following reasons:
Experienced students – We mostly know theoretical stuff in comparison to what is taught in class on Linux. You will get to see practically the things we know exist in OSes with an elaborate real example with a brilliant background on each topic. It will strengthen your understanding of even the basics of topics. Trust Mr. Raghu on that. If you have passion for Linux, you cannot find a more insightful and interesting teacher. You will gain so many tips and tricks on Linux that you will surprise many.
Freshers – You will learn more in 2 months than you will learn in 3 years in the industry.
Alok
Makes you a certified Linux System Programmer
Our training programs are widely appreciated across OEMs, FPGA, Automobile, Medical, Defense, Consumer electronic and other engineering services companies. Our certification brings the most value addition to your profile as a system programmer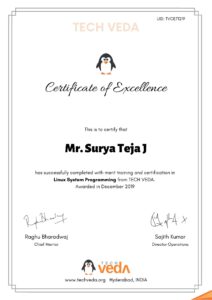 Register Here
Gain access to Raghu Bharadwaj's latest 'Linux System Programming' course from the comforts of your home
Apply Now