Linux System Programming Expert
The bedrock for programming on Linux
This program gives participants a deeper insight into the core mechanics of the Linux OS. This program helps them in writing robust system software or applications which effectively use the vast benefits Linux OS has to offer. This program also takes a sneak peek into the Linux kernel wherever necessary to conceptualize participant's understanding. This course by no means delves into developing user applications
Key takeaways
Move from conventional way of writing program to effectives ways of doing it
Demystification of various programming concepts
Gain clarity on key Linux OS concepts
Gain ability to write synchronous programs on multicore architectures
Develop an appreciation for the Linux kernel
Course Pre-requisites
Participants must be good in C programming
Participants must be able to use text editors (vi, vim) on Linux
Weekend Mode
Batch Starts: 21st September
Class Timings: Saturdays (10am to 4pm), Sundays (10am to 1pm)
Duration: 5 weekends – conducted within 2 months
Regular Mode
Batch Starts: 25th November
Class Timings: 7:50am to 9:15am (Monday to Friday)
Duration: 2 months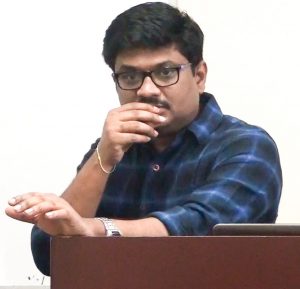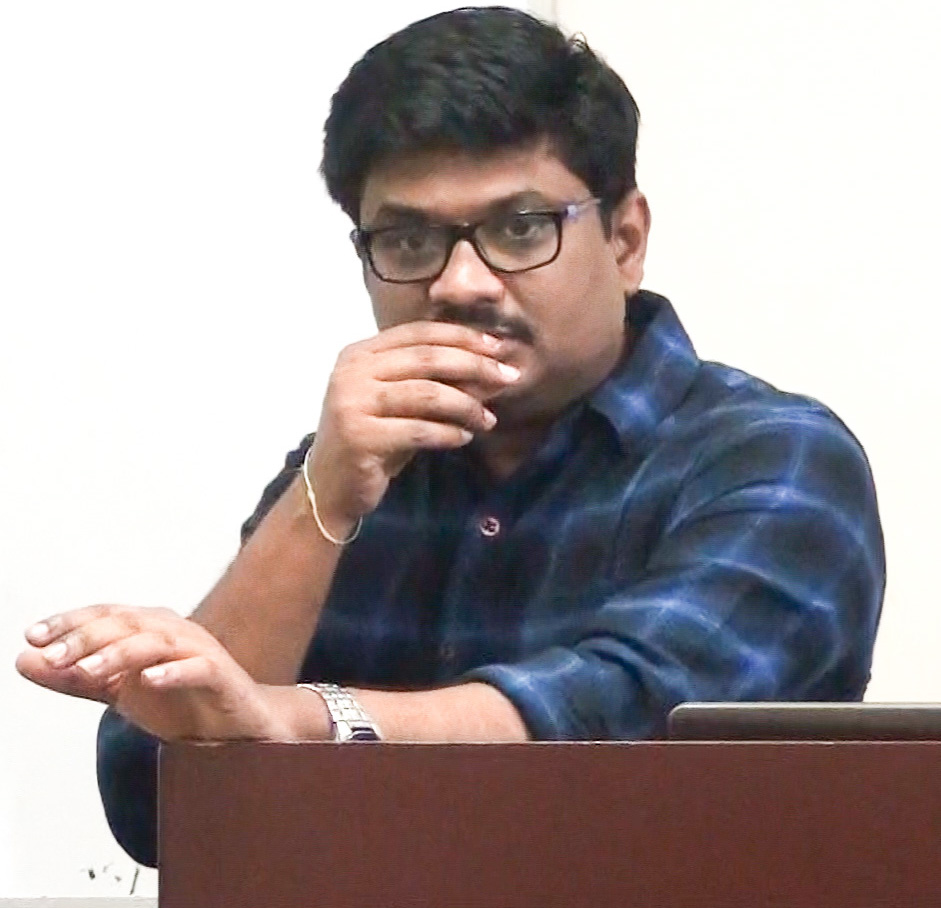 Raghu Bharadwaj
Delivered over 50 corporate training to over 40 clients, including NXP, GE, Canon, Fujitsu, Broadcom, Qualcomm
Author of the best-selling book, "Mastering Linux Kernel Development" from Packt Publications UK
Rated as the most eloquent speaker on the Linux kernel by more than 7000 participants across 7 nations
A professional trainer, engaging scientific training methodologies for maximizing skilling
Program Contents
Click to expand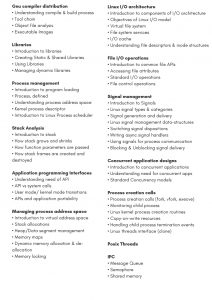 Testimonials
Before giving a feedback I want to give my background. I have worked with Samsung India for 4 years on Mobile Platforms and Drivers. Learning Linux was always was always my passion since IIT-BHU days and had studied Linux literature like LDD3 and Robert Love in college only.
I joined this course for sake for gaining extra knowledge and came with a pre-assumption that faculty would try to teach me stuff I know already and that my time would be wasted. But to my surprise Mr. Raghu through his brilliant course content, eloquent and simple way of delivering complex material have surprised me and gained my full respect.
Feedback On Part 1 (Linux Programming Essentials)
By looking at the brochure I felt that most of the stuff I already knew like Process Management, POSIX, Netwroking, libraires, object files stack etc. since I was working on these areas for 4 years.
But it was very wrong of me to assume that we already know what Mr. Raghu is going to teach and that it will not be beneficial or will waste time. Believe me – if you want to learn Linux come here with an empty cup – adapt to Mr. Raghu's teaching style then only move on to drivers. (Not attending Part 1 is a very foolish attempt). If somebody wants to learn drivers he/she needs to go through Part 1 for following reasons:
Experienced students – We mostly know theoretical stuff in comparison to what is taught in class on Linux. You will get to see practically the things we know exist in OSes with an elaborate real example with a brilliant background on each topic. It will strengthen your understanding of even the basics of topics. Trust Mr. Raghu on that. If you have passion for Linux, you cannot find a more insightful and interesting teacher. You will gain so many tips and tricks on Linux that you will surprise many.
Freshers – You will learn more in 3 months than you will learn 3 years in industry.
Alok
I have read through lot of materials on Linux and have been working on Linux for some time. Everything seemed quite complicated and enormous until I came across Techveda and Raghu. After listening to Raghu, I could stitch all the pieces of Linux quite easily and manage to learn more, because the fundamentals has been addressed. His teaching technique and content are tailored made to industry professionals. I wouldn't hesitate to say that Raghu has the calibre of professors from great institutes like IIT's, MIT, Stanford, CMU etc..
My strong recommendation to all those aspiring to be system engineers is to take up the courses from Techveda and work through them to gain greater insights. Their e-learning modules are also of great advantage. Thanks to Techveda and Raghu who are doing a great job spreading knowledge at affordable price
Prathap
<!– Global site tag (gtag.js) – Google Analytics –>