Linux Kernel & Driver Developer
Mastering the nuances of kernel and driver development
This program is aimed at understanding the fundamental building blocks of the Linux kernel, needed for a driver developer. It looks and comments on the robust device driver development model in Linux and gives participants the ability to write and work with drivers
Key takeaways
Gain deeper understanding of Linux Kernel internals and extending the kernel
Understanding the full device driver stack in Linux
Learn all kernel concepts aiding in driver development
Gain ability to start writing drivers from scratch
Gain ability to walk-through existing drivers and optimize for various needs
 Program Pre-requisites
Participants must be good in C programming
Good knowledge of programming under Linux environment
Weekend Mode
Batch Starts: 23rd November
Class Timings: Saturdays (10am to 4pm), Sundays (10am to 1pm)
Duration: 5 weekends – conducted within 2 months
Regular Mode
Batch Starts: 20th January 2020
Class Timings: 7:50am to 9:15am (Monday to Friday)
Duration: 2 months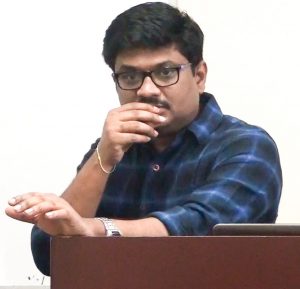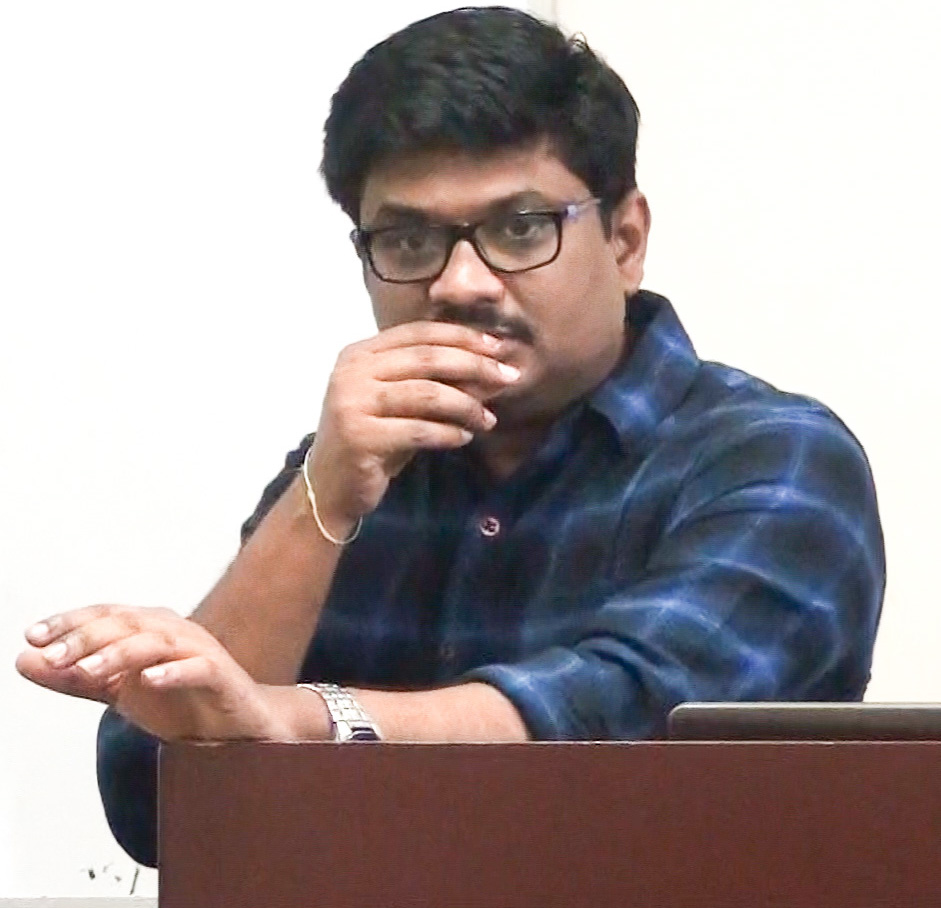 Raghu Bharadwaj
Delivered over 50 corporate training to over 40 clients, including NXP, GE, Canon, Fujitsu, Broadcom, Qualcomm
Author of the best-selling book, "Mastering Linux Kernel Development" from Packt Publications UK
Rated as the most eloquent speaker on the Linux kernel by more than 7000 participants across 7 nations
A professional trainer, engaging scientific training methodologies for maximizing skilling
Program Contents
Click to expand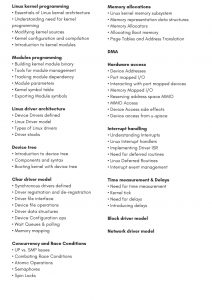 Testimonials
Raghu is one of the best minds when it comes to corporate training. His ability to go deep and wide to the queries/doubts with lucid answers is a boon to his clients/students.
He is also not tied to any specific topic like other consultants do, just throw a question at him and rest assured you will get the right direction to go forward. His enthusiasm has inspired me and I rate Raghu as one of the perfect trainer on Linux Kernel/Embedded.
Sujeet Jog
Feedback on Part 2 (Linux Kernel and Device Drivers)
Even after studying LDD3 many times I had hundreds of questions in my mind. Mostly like why a particular procedure to write char drivers or what is platform driver, block driver. Mr. Raghu explained the basics to advanced architecture of each driver in such a way that I don't have to think twice what way I need to implement a particular driver.
After this course, when I go through many real drivers I understand them better now.
I congratulate and thank Mr. Raghu on running such a beautiful course for us Linux enthusiasts. Proud to be your student
Alok
<!– Global site tag (gtag.js) – Google Analytics –>