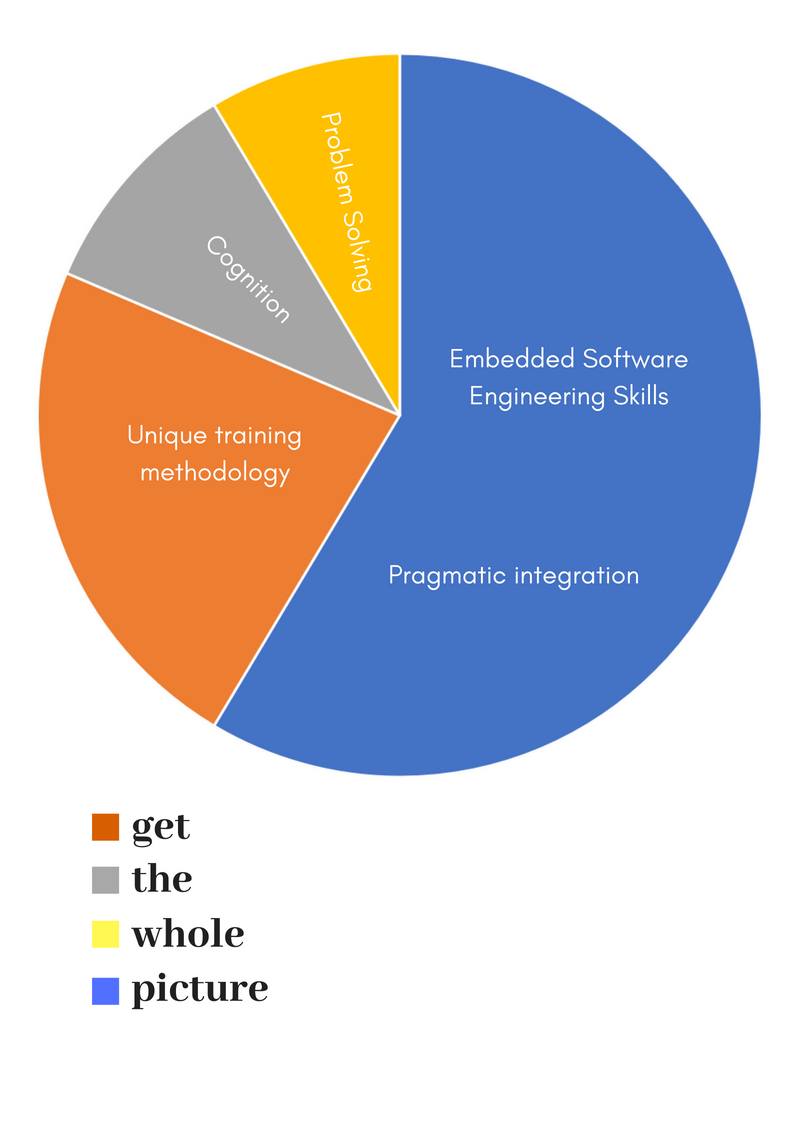 Program Overview
100% hands-on mentoring for maximum skilling
Improving cognitive caliber through unique training methodology
Improving problem solving capabilities, leading to work effectiveness
Program designed and delivered for long term career growth in embedded and system software industry
This course comes under the "Leave with a job offer" programme. Under this programme comprehensive job support is assured to all participants until placement.
T&Cs Apply
Entrance cum Scholarship Test
Eligibility: Engineering graduates (CS, ECE), 2016, '17 and '18 pass out
Duration: 6 months
Timing: 10am to 1pm – Monday to Saturday
Raghu Bharadwaj
Delivered over 50 corporate trainings to over 38 clients, including NXP, GE, Canon, Fujitsu, Broadcom, Qualcomm among others
Author of the best-selling book, "Mastering Linux Kernel Development" from Packt Publications UK
Rated as the most eloquent speaker on the Linux kernel by more than 7000 participants across 7 nations
A professional trainer, engaging scientific training methodologies for maximizing skilling
₹39,000/- plus GST@18%
Discounts based on Scholarship test results (Maximum discount @ 20%)
Program Contents
Part 1 - C & DS for System Programming
Functions
Introduction
Operators
Bitwise operators
Control structures
Functions
Variadic functions
Pointers
Pointers & Arrays
Pointers & 2D Arrays
Dynamic memory allocation
Structures
Structures & Unions
File I/O
Stacks and Queues
Linked list
Part 2 - Linux Programming Essentials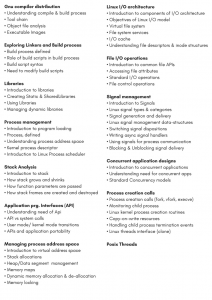 Part 3 - Linux Device Drivers
Part 4 - Embedded Linux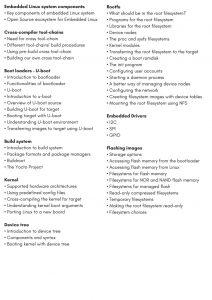 Participant Feedback
Read more feedback
There are few people having sounds of knowledge in Linux, and in that very few have teaching Skills. Raghu Sir is one of the best among them. He starts the topic from very basic and ends up with complete insight, so that he justifies the time and money we spend here
Murali Krishna
Being recently graduated from engineering and being curious about electronics, it's quite confusing which way to go next. One of the best decision I took was joining Tech Veda.
It has equipped me with new skills, most important one was relying on my thought process. I believe this kind of teaching has to be implemented everywhere. I wanna thank Raghu Sir and Tech Veda team for showing me a way to grow in my career. I can assure Tech Veda as best place for passionate programmers to learn Linux kernel fundamentals
Moses Loschnig
Mr Raghu (Linux guru) I am so honoured to have you as my mentor, it's very rare a student can come across such great mentors; his passion, knowledge and domain expertise makes him deliver concepts in a simplified way. I strongly recommend all the courses offered by TECH VEDA to every Linux developer, as this is the one and the only best place to get what we exactly need. My success today is because of your support and mentor ship, I appreciate you so much and value everything I have learned from you. I will remain for ever grateful. Once again thank you for everything sir
Shashidhar Potarlanka