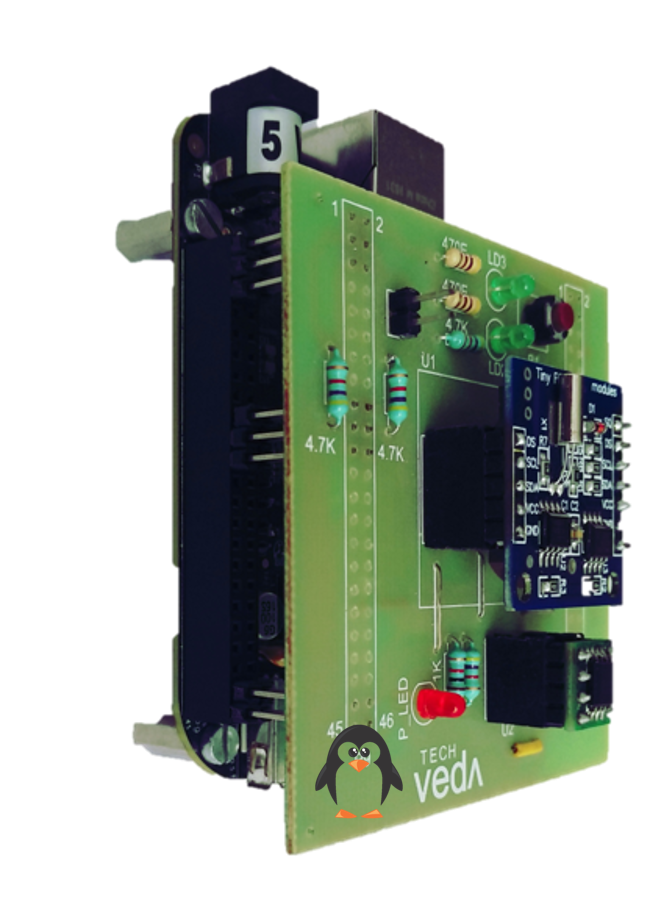 Embedded Linux
A complete hands-on program on customized hardware for maximum understanding
Program Overview
This is a full hands-on training program on Embedded Linux and Embedded Drivers.
The program will be delivered on customized hardware platform
Course practically covers U-Boot, Yocto, Porting, Embedded drivers etc.
C programming knowledge
Linux programming knowledge
Linux Kernel & Drivers knowledge
Ideal for participants who completed Linux Device Drivers
Working professionals looking to get hands-on with Embedded Linux
Program Contents
Click to expand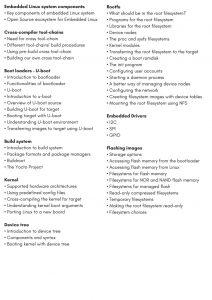 Participant Feedback
Read more feedback
The training with Raghu was a wonderful experience for me. I had some experience with Linux and kernel which I gathered from books, reference documents and experiments. But I was especially impressed by the way Raghu taught the complex thing in a simplified and detailed manner. He not only covered all the topic with example but enabled us view each topic in various angles, which was tremendous.
I thank him a lot for sharing his knowledge with honesty
Ajay
I have read through lot of materials on Linux and have been working on Linux for some time. Everything seemed quite complicated and enormous until I came across Techveda and Raghu. After listening to Raghu, I could stitch all the pieces of Linux quite easily and manage to learn more, because the fundamentals has been addressed. His teaching technique and content are tailored made to industry professionals. I wouldn't hesitate to say that Raghu has the calibre of professors from great institutes like IIT's, MIT, Stanford, CMU etc..
My strong recommendation to all those aspiring to be system engineers is to take up the courses from Techveda and work through them to gain greater insights. Their e-learning modules are also of great advantage. Thanks to Techveda and Raghu who are doing a great job spreading knowledge at affordable price
Prathap
We had engaged Veda Solutions for ramping-up skillset of our associates on Device Drivers for a very critical and important project. The methodology adopted by Raghu & Hari was outstanding, the associates had learnt a lot in 2 months during the training. The training was very well structured, simplified and replete with practical sessions and very well taught.
We can say that he was one of the best instructors we have come across. He has a gift of simplifying and articulating very complex topics.
Amar
<!– Global site tag (gtag.js) – Google Analytics –>